Main Street Lending Program (MSLP)
Enabling banks to support current and new clients at scale through the Main Street Landing Program.
As part of the CARES Act, the Treasury Department and Federal Reserve have launched the Main Street Lending Program to enable up to $600 billion in new financing for medium-sized businesses. The program is designed for businesses with up to 10,000 employees or $2.5 billion in 2019 revenues, and will include facilities that fund both new term loans and expand on existing term loans.

Further information can be found on the Federal Reserve's website.
The Challenge
Unprecedented scale and scope: volumes of over 30% of C&I loan stock will need underwriting in 90-120 days
Need for ongoing monitoring: to ensure compliance with all MSLP attestations and loan conditions
Definition Risk: loans can increase debt up to 4X or 6X EBITDA, which add-backs will be allowed in different industries
Unlike PPP, this program will require full credit underwriting within compressed timeframes for unprecedented volume
The OakNorth Solution
OakNorth has designed a white-labelled online workflow solution specifically for banks participating in the program to help with: borrower document and attestation submission, data ingestion, eligibility checks, credit analysis, and loan monitoring. The solution is easy to deploy, enabling the bank to be live within 72 hours.
Borrower Hub
Intuitive workflow enables borrowers to upload borrower information and loan requests.
Inbuilt domain specific templates & financial models.
Offers data validation features to ensure completeness

Ensures consistent document trail
Credit Bench
Enables deep and granular analysis through domain specific models and ML models driven by borrower & external data.
Helps unlock new markets / sectors and deepen existing ones.
Improves RM and bank efficiency

Provides transparent analysis with clear criteria
Monitor Bench
Proactive monitoring with frequently updated borrower financials and operational metrics
Early warning actionable alerts
Enables cross sell, up-sell

Enables quick scenario analysis to factor COVID-19 impact and tracking of MSLP criteria
Key Features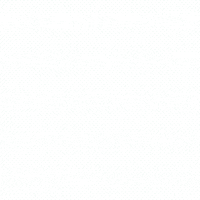 ✓ Easy to deploy secure dedicated cloud hosted platform for banks to go live within 72 hours and prioritize existing customers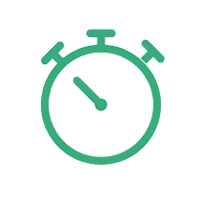 ✓  100+ domain models addressing 1600 sub-sectors with 30+ COVID-19 stress scenarios.

✓ Bank-specific calibration for checks & documentation

✓ Full transparency providing consistent document trail across all aspects of the credit analysis process

✓ Enhances bank's operational capacity and provides professional services support through the process

✓  No dependency on Bank systems for integrations
Here to help