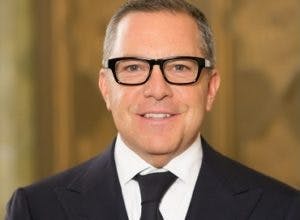 Partnering with Modern Bank to support US businesses through the COVID-19 crisis
Bippy Segal, Founder of Modern Bank
"Working closely with our partners at OakNorth, we were able to move quickly to put in place the solution in alignment with our institutional mission: to deliver superior products and services that empower our clients to achieve their individual financial goals – for their businesses, for their family, and for themselves."
In April 2020, we partnered with Modern Bank, an FDIC-insured, full-service national commercial bank headquartered in New York City, to assist it with lending via the Paycheck Protection Program (PPP).
As seen with other Government-backed COVID-19 funding schemes around the world, banks participating in the PPP experienced a dramatic influx of loan applications, as hundreds of thousands of businesses rushed to apply for the funding lifeline.
In order to support these lenders, we extended our core Platform to develop an end-to-end PPP product - from application and document collection to pre-screening and forgiveness. The process design ensured that participating banks retain complete control of key decision-making and risk-management processes, including: loan eligibility, authentication criteria and checks, compliance review, the credit decision, and the forgiveness eligibility and approval.
By leveraging our PPP product, Modern Bank was able to join the US government's efforts to distribute several hundred billion dollars in payroll relief to US businesses who are fighting for survival due to the COVID-19 pandemic.
Read more about Modern Bank here.