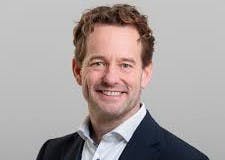 New commercial real estate lender, OIMIO, launched using the OakNorth Platform
Jeroen Belt, Founder of OIMIO
"We are excited to work with OakNorth, our trusted partner in setting up this new platform. Through deploying OakNorth's Platform we hope to achieve a similar positive impact that OakNorth Bank has had in the UK."
In January 2020, new lender, OIMIO, launched to provide finance for the underserved small and medium-sized commercial real estate segment in the Netherlands.
Through leveraging the Platform, OIMIO brings a bespoke approach to loan structuring typically reserved for large companies to the Missing Middle - growth businesses which have been in banking's blind spot for decades.
These businesses have been overlooked and underserved as it has not been possible for banks to profitably conduct the level of in-depth underwriting needed to effectively address their needs in the time-frames they need it. However, by leveraging machine learning, credit science and massive data sets, the OakNorth Platform is enabling lenders such as OIMIO to achieve this and transform the way small and medium-sized businesses around the world are serviced.
OIMIO launched in less than a month through leveraging our Platform mitigating upfront investments and risks. Within its first month of launch, OIMIO had already built a strong pipeline of deals and conversations.
Scope Coverage
Credit analysis (new to bank + back book)
Monitoring
Value Drivers
A better borrowing experience for the customer
Larger data sets and deeper analysis leading to better credit outcomes
Improved efficiency for credit analysts and relationship managers
More attractive economics and scaled growth
Read more about OIMIO here.