Credit Intelligence to transform commercial lending
Delivering instant credit analysis & real-time portfolio insights as dynamic as the market itself
FEATURED PRODUCT: ON CLIMATE
The ON Credit Intelligence Suite™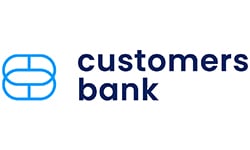 "This is my sixth recession and this one is as different as any I've ever seen, and in the future, there'll likely be other recessions which are very different to anything else we've seen. So, we can't rely on the old ways of assessing risk. We need to have the tools to be more responsive to these different types of recessions, which is why OakNorth's software is going to be a very important product for a lot of banks."
Daryl D. Moore
Senior Executive Vice President and Chief Credit Executive, Old National Bancorp
The ONside Magazine: Fifth Third Bank leading the charge on sustainability in commercial banking

Meet Mike Faillo, Chief Sustainability Officer at Fifth Third to learn about their ambitious environmental, social, and governance goals.
ON Industry Report: Automotive

The automotive sector is a vital part of the US economy – accounting for 3% of the country's GDP – but with increasing demand for EVs, and evolving battery and fuel cell technology, it is witnessing incredible disruption. Learn about the potential impact and future implications for this industry.
OakNorth in the news
Hear from OakNorth's co-founder, Rishi Khosla, on how leading US commercial lenders, such as Capital One, PNC, and Fifth Third, are all leveraging the ON Credit Intelligence Suite to lend smarter, faster and more to businesses.
TAKE THE NEXT STEP
Request a personalized demo to discover what ON Credit Intelligence can do for your bank.
What We'll Cover:
What makes our technology different
How rapidly you'll see results
Ease of installation and cost benefits
Current customers and outcomes