Our journey

In 2006, our founders Rishi Khosla and Joel Perlman, were entrepreneurs trying to scale their rapidly growing business (Copal Amba). Despite healthy cash flows, and strong projections for the future, they struggled to secure working capital because they didn't have traditional assets such as property, to act as security for a loan. As Copal Amba kept growing, Rishi and Joel realised that there are millions of other entrepreneurs with growth businesses around the world facing the same struggle of securing growth capital.
The idea for OakNorth began to form.
After scaling that business, Copal Amba, to almost 3,000 employees and selling it to Moody's Corporation in 2014, the two took the expertise they'd developed in financial research at Copal Amba and set out develop a next-generation credit platform to redefine lending to lower mid-market businesses globally.
Growth and expansion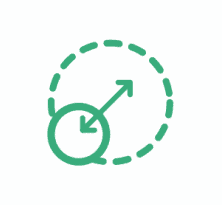 The journey began with launching OakNorth Bank in the UK to lend to lower mid-market businesses and prove the value of their platform and unique credit underwriting approach.
OakNorth Bank obtained its license in March 2015 and began lending £0.5m-£45m to lower mid-market businesses in September 2015. To date, the bank has lent several billion pounds and has had several hundred million pounds of repayments, maintaining one of the best asset quality metrics across the banking industry.
Redefining lending to small and medium-sized businesses globally

Today, OakNorth is one of the fastest-growing fintech businesses in the world.
We have dozens of partner banks and financial institutions across the globe who are licensing our platform to enhance their efficiency and using our data-based insights to improve credit analysis and monitoring.
With over a $1bn in capital raised so far from investors such as SoftBank's Vision Fund, Clermont, GIC and some of the world's most successful business men and women, we are well-positioned to tackle the $7tn market opportunity.
Our 1% commitment

Nurturing the UK's entrepreneurial ecosystem.
Lower mid-market businesses are the backbone of society – they are the home-builders, job-creators, and productivity-boosters who help to ensure that communities and economies continue to thrive. For every $1 that goes into a small or medium-sized business, $4 goes back into the economy. To continue reinforcing this positive cycle, we donate 1% of our group profits to supporting charitable causes and socially-minded enterprise.